WHAT: Oilfield Christian Fellowship
WHEN: 3rd Thursday, every month 11:30 am – 12:30 pm
CURRENTLY NOT MEETING UNTIL THE COVID SURGE IS OVER
WHERE: the Rock the Desert field house on FM 1788 north of the airport
SPEAKER:
The body of Christ, as expressed at OCF Permian, is not the building, but the saints who make up the group.  Although OCF programming is on hiatus, the OCF body is at full capacity to serve, love, pray for, and bless each other and our neighbors. Our purpose in all we do is love for God and love for others, not fear. Our hope remains in the God who heals and truly is in control.  Let's remember to always trust God and rely on Him to remove any fears we might be experiencing.
For His Glory,
OCF Board
Rock the Desert Field House
2000 FM 1788, Midland, TX 79706
Free Lunch – Free Bible – Invite a Friend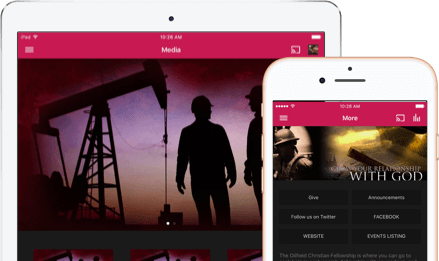 The OCF Bible App contains testimonies in English, Spanish, Portuguese and Mandarin Chinese in audio and print that are part of the Oil Patch Bible. The App also contains links to OCF social media and website. The App also houses an audio Bible that has over 1200 languages available to read or listen.