Wherever you are, whatever you need, reach out. You are not alone, friends.
"Therefore, since we are surrounded by such a great cloud of witnesses, let us throw off everything that hinders and the sin that so easily entangles. And let us run with perseverance the race marked out for us, 2 fixing our eyes on Jesus, the pioneer and perfecter of faith. For the joy set before him he endured the cross, acorning its shame, and sat down at the right hand of the throne of God. 3 Consider him who endured such opposition from sinners, so that you will not grow weary and lose heart."
Heb 12: 1-3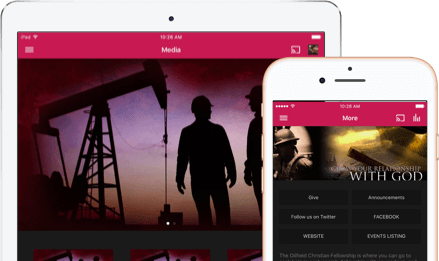 The OCF Bible App contains testimonies in English, Spanish, Portuguese and Mandarin Chinese in audio and print that are part of the Oil Patch Bible. The App also contains links to OCF social media and website. The App also houses an audio Bible that has over 1200 languages available to read or listen.
David Short, Professional Mechanical Engineer.  Strengths include; Subsea: Drilling, Completions, Intervention | Managed Pressure Drilling (MPD) | BOP compliance CFR250 API| BOP/PCE SME | Shear & Accumulator Calculations | Real Time Monitoring | Artificial Intelligence (AI) | Root Cause Analysis…
Did you know the Oilfield Christian Fellowship has a free Bible APP? It has an audio and readable Bible in over 1300 languages, the Oil Patch Bible testimonies in audio and readable formats. It also has a great devotional series…
All Announcements
Articles | Bible Resources
Photo by Bruno van der Kraan By Mike Chaffin The one who is the true light, who gives light to everyone, was coming into the world. John 1:9            One of the best feelings is when we get it. It's…
Photo by Greg Rakozy By Mike Chaffin   Then God said, "Let Us make man in Our image, according to Our likeness; let them have dominion over the fish of the sea, over the birds of the air, and over the…
By Mike Chaffin  And so, dear brothers and sisters, I plead with you to give your bodies to God because of all he has done for you. Let them be a living and holy sacrifice—the kind he will find acceptable.…
THE 52nd MOST REFERENCED VERSE THE 51st MOST REFERENCED VERSE THE 50th MOST REFERENCED VERSE THE 49th MOST REFERENCED VERSE THE 48th MOST REFERENCED VERSE THE 47th MOST REFERENCED VERSE THE 46th MOST REFERENCED VERSE THE 45th MOST REFERENCED VERSE…
Everyone seems to want to get in the last word.  But, ultimately who gets the last word in each of our lives.  I know it is God.  God gets the last word and we can see that in His Word,…
See All Resources
Orders for the Oil Patch Bible continue to flow out to sites around the county and around the world.  Particularly Bibles going into Mexico and Venezuela currently.  The Oil Patch Bibles are available in English, Spanish, Chinese and Portuguese.  So,…
We are looking for testimonies to put on the OCF Bible APP, to post here on the website, or use in a future printing of the Bible.  If you want to share your testimony of how God rescued you from…
Want to know what the Christian journey is all about?  How to travel your new road with Jesus?  While this book is perfect for the new Christian or those curious about Christianity, it is also very well received by the…